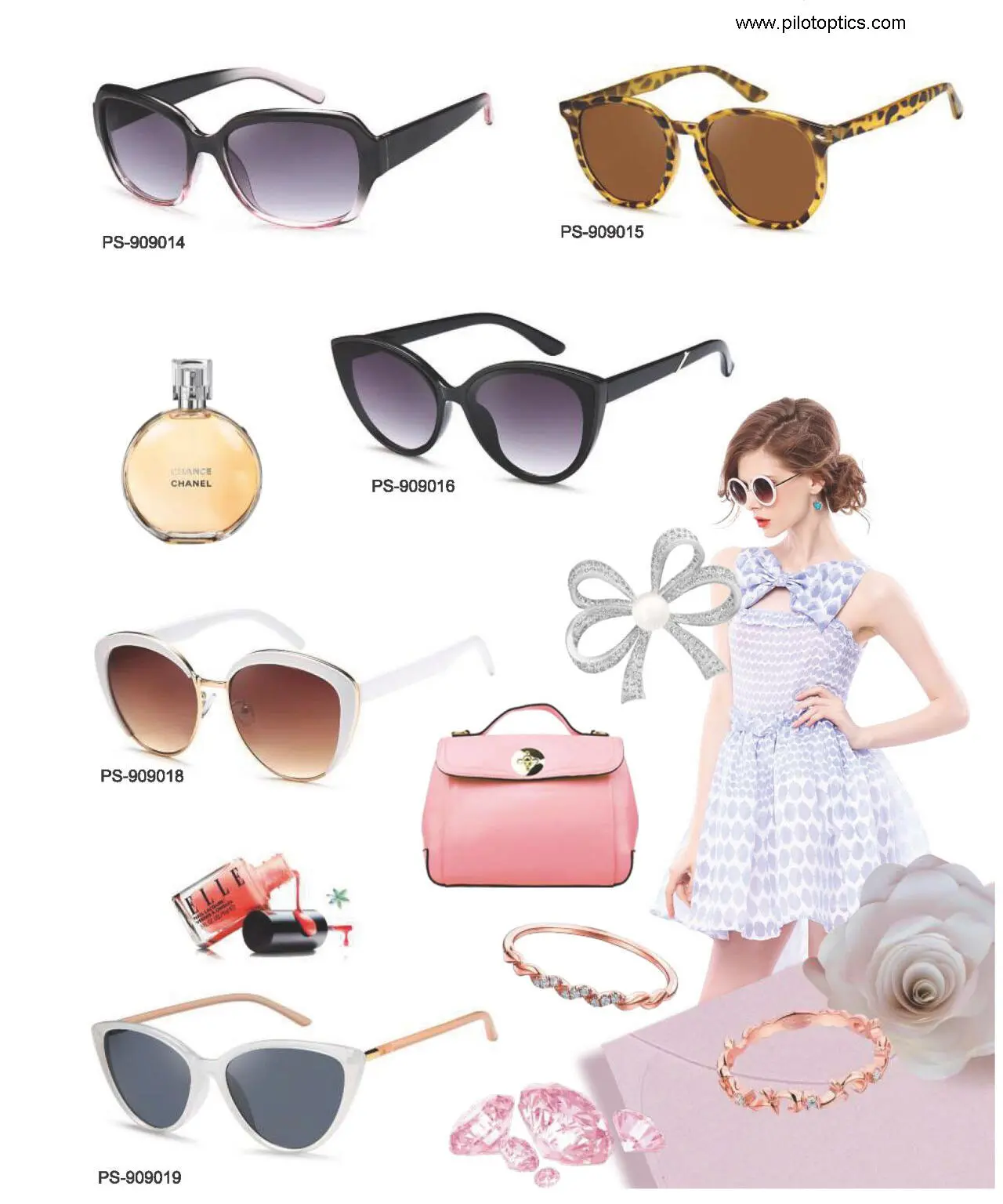 Summer has already come, sunglasses can protect you from the rays of light and enjoy the leisure weather. However, it is more than just protection, your next pair will be your fashion accessory for the summer of 2021. It will adapt to any attire. So, here are the popular 2021 sunglasses trend in the summer.
Whoever talks about the New Year, talk about new sunglasses trends. In the next season, the retro style will become the focus! From rectangular sunglasses to aviator sunglasses, they can let you feel in the last century. Explore all the must-have styles and let your fashion sense shine in the sun!
Popular#1: RETRO STYLE
To make the right choice, first, make sure you are familiar with your face shape. Speaking of hot sunglasses, there is no doubt that the retro style has dominated for several seasons which are always classic sunglasses style. And this excellent style will continue to exist. These streamlined styles are eye-catching due to their narrow frames, adding different elegant demeanor to winter and summer clothing.
No matter which shape or age you prefer, these vintage sunglasses styles are the perfect match from blue denim to flowing dresses and oversized suits. Dare to utilize colors flexibly and better keep up with trends.
Popular 2: "OVERSIZED" STYLE
The oversized sunglasses trend also has attracted much attention in 2021 summer/fall which will continue until 2022 winter, and it has also added gender-neutral features. Unisex model, the same frame structure, can be worn by both men and women perfectly. At Pilot Optics, black plastic frames with cat-eye shapes are popular and prove this trend.
Respecting a certain ratio will help you make better selections. For instance, ensure that the bottom rims will not touch your cheeks while smiling, and the top frame does not entirely cover your eyebrows. There is no doubt that oversized style are fashionable sunglasses for ladies.
Popular #3: GEOMETRIC STYLE
Irregular, hexagonal, or even square, geometric and modern sunglasses will become the focus of this summer. However, the minimalist or oversized frame may not suit anyone. Be sure which frame shapes are the perfect match to your face shape.
Trendy in the 90s, the rectangular shape became popular again. In the past ten years, a version between retro and futurism will be attractive. The rectangular glasses are perfect for creating an elegant and professional appearance.
Popular #4: PILOT STYLE
This classic style made its debut in the 1930s and has been the mainstay of the closet ever since. However, this timeless look will never go out of style, it has been revived in unprecedented proportions in recent seasons. So when talk about are aviator in style? Definitely be in style.
Since some styles of chic sunglasses are more attractive to us than others, it is undeniable that being faithful to your taste is essential.
If you prefer pilot models, you will be pleased again this year because they once again swept the market.
Popular #5: TORTOISE STYLE
We usually recommend that you should make a sunglasses choice that matches your hair color. Choosing modern sunglasses that match your skin tone can still be classic black. But if you want to show a little uniqueness this summer, then the tortoise style never goes wrong. With its fashionable and exquisite look, this is the style adopted. You can find a more rounded version at Pilot Optics. If your face is more suitable for square models, then you can rely on OVAL+ROUND sunglasses to modify your face shape and protect your eyes.
It is important to protect your eyes so that they can continue to take you to more beautiful places in the coming years. So check our fashionable eyewear collection at once.