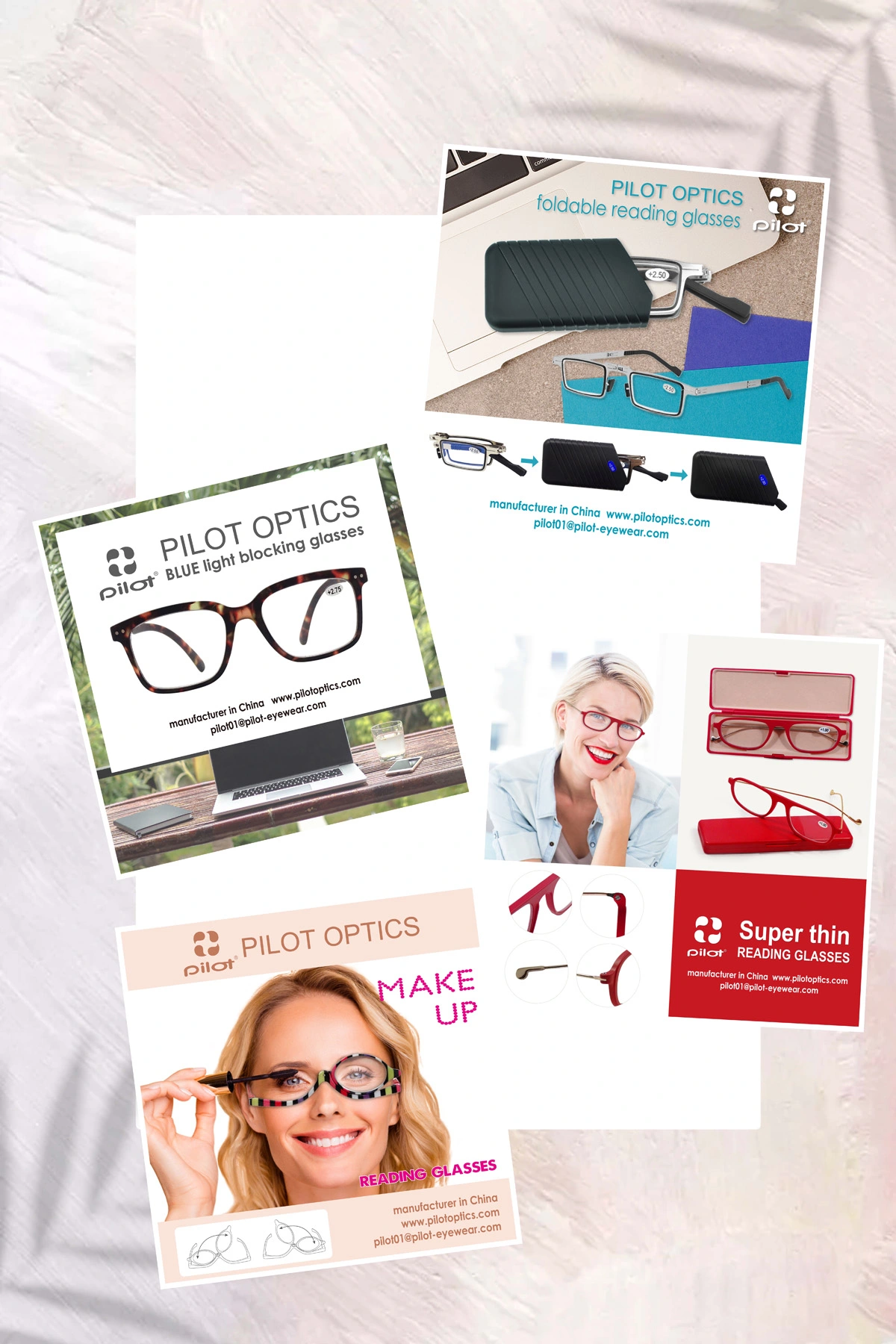 A large portion of us knows about reading glasses. Seniors utilize the reading glasses day by day for everything from crossword riddles to handmade, frequently keeping numerous sets dispersed all through the house. However, most people are still unclear about reading except for bifocal reading glasses and full-magnification reading glasses. From makeup readers to computer reading glasses, keep reading for the in-depth details on the various kinds of reading glasses styles that you didn't know existed.
Functional Reading Glasses for Choose
1. Flexible Reading Glasses
Are you often feel stiff about your reading glasses? We recommend trying a pair of flexible readers! This type of reading glasses usually is composed of unbreakable and thin material that can be curved and warped without fracture. Another advantage of flexible reading glasses is that they are ultralight and durable, which makes them an excellent choice for people who travel frequently.
2. Reading Sunglasses
Reading sunglasses are just like your ordinary reading glasses, except that they have tinted lenses to protect your eyes from strong ultraviolet rays. Like sunglasses, presbyopic sunglasses are also available in a variety of colors. We even offer polarization options! If you like reading outdoors or planning your next tropical vacation, we suggest you buy a pair of polarized reading sunglasses today.
3. Computer Reading Glasses
At present, most people go through over 10 hours on the digital screen, especially on computers and phones. Long time gazing at these digital devices may cause damage to your eyes. Computer reading glasses help alleviate eye fatigue by filtering harmful blue light emitted by digital screens. We can recommend you the best computer reading glasses and you can understand more details about how blue light glasses work here.
4. Folding Reading Glasses
It tends to be very irritating to take a large and ponderous glass case with the reading glasses. If you are looking for a light and flexible reading glasses case, try a pair of foldable readers. These foldable reading glasses can be impeccably folded into a small box without messing up your wallet when you go out. You can understand the advantages of folding reading glasses here.
5. High-power Reading Glasses
If your eyes need more help than ever, your opticians won't decrease it. As people get older, their vision will inevitably deteriorate quickly. You may even begin to realize that your vision is changing faster than ever. Therefore, you need to consider new high-power reading glasses. Although it is difficult to find high-magnification reading glasses in stores, there are many alternatives online.
6. Make-up Reading Glasses
Makeup readers? Without a doubt. It is the best tool to help you make up when you cannot see clearly in front of the mirror. These excellent make-up readers are uniquely intended to assist with cosmetics.
Work on one eye, then slide the magnification to the other eye when you are prepared. For tips on the most proficient method of how to wear glasses and makeup at the same time, check out our guide here.