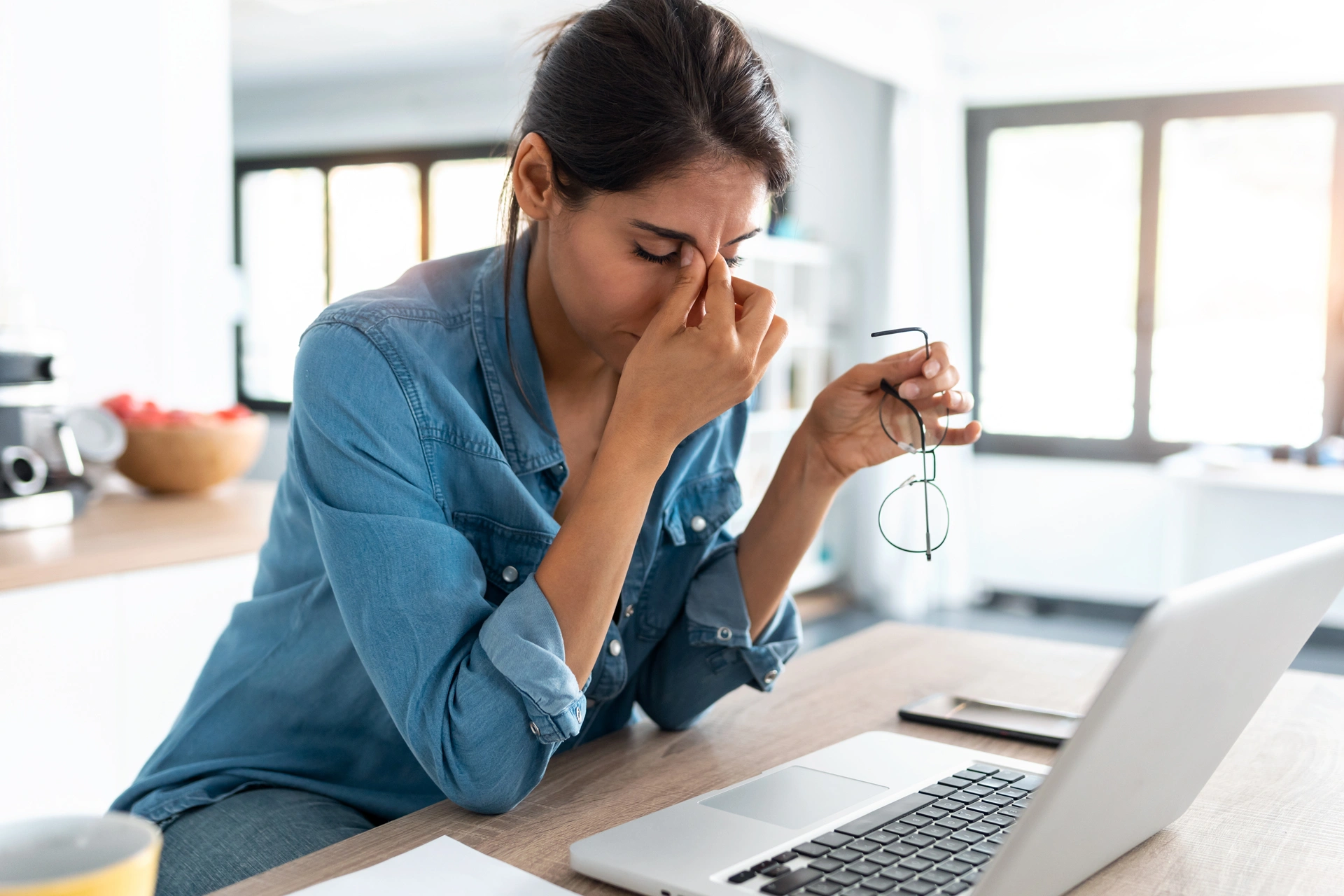 When you order a pair of glasses, you may be most worried about the prescription or the appearance of the glasses on your face. You've found that the most ideal spectacle frames match your distinctive style, but sometimes the fit declined. The suitability of glasses is another key factor we need to consider. Most noteworthy, the different shapes of eyewear as well as the eyeglasses are very different. Hence, it is more critical than you think. Glasses that are too tight or too loose may cause persistent worries or even cause physical discomfort. Here are the signs that you need to change your fit.
How to Recognize Whether Eyeglasses Fit Your Face
1.Bridge Nose Slipping
After the spectacle frames are properly fitted, they cling to your face even if you move up and down quickly. When trying on new eyeglasses, try to tilt your face down or shaking your head a few times. If your glasses with clear nose pads, you can squeeze the eyeglasses in to make them more comfortable and to lean against your nose more safely for adjustment.
Eyeglasses always falling from your face are not beneficial to your eyesight or vision. The eyeglasses should fit your nose and above your ears, the essential is comfortable. If the eyeglasses slip off your nose, try another pair of fitting frames.
2. Nose Pads Pinching
On the other end of the spectrum, eyeglasses that are too small will tighten on your face. Too loose-fitting glasses should not take into consideration, too tight-fitting frames are also not good. Improper eyeglasses fail to align the focus of the eyes and lens correctly. They may cause unease on your temples or pinch your nose bridge. The correct wear should be fitting and comfortable, even if worn for a long time.
Your nose pads can be flush with your face by yourself easily or let your optician make overall adjustments for you. They may suggest that you can use other nose pad materials, for example, silicone and acetate.
3. Improper Alignment
The fit of the glasses is not merely the size. The spacing between the lenses is also different. If yours are too wide-set or too close together, you may not be able to focus properly, even if you have updated your prescription through a vision check.
4. Headaches
When your vision drops slightly, you may not notice it directly, but your body will feel the effects. Eye fatigue and headaches are common. Although there are other explanations, it's worth examining whether another pair of eyeglasses can alleviate your discomfort.
5. Dizziness
Eyesight problems can also cause dizziness and balance problems. If you've felt dizzy from trying other's eyeglasses, you will understand this feeling. If you notice this sensation while wearing your eyeglasses, you should check your prescription and wearing conditions.
6. Visual Fatigue
Eye fatigue may indicate that your PD is incorrect even if you got the correct size of eyeglasses. PD means the distance between the pupils which improves the comfort of the eyeglasses. It is as crucial as the prescription when purchasing eyeglasses online.
We must take care of eyeglasses and keep them comfortable all the time. To make eyeglasses best fit your face and reduce the discomfort caused by inappropriate eyeglasses, you should arrange an eye examination near you immediately.