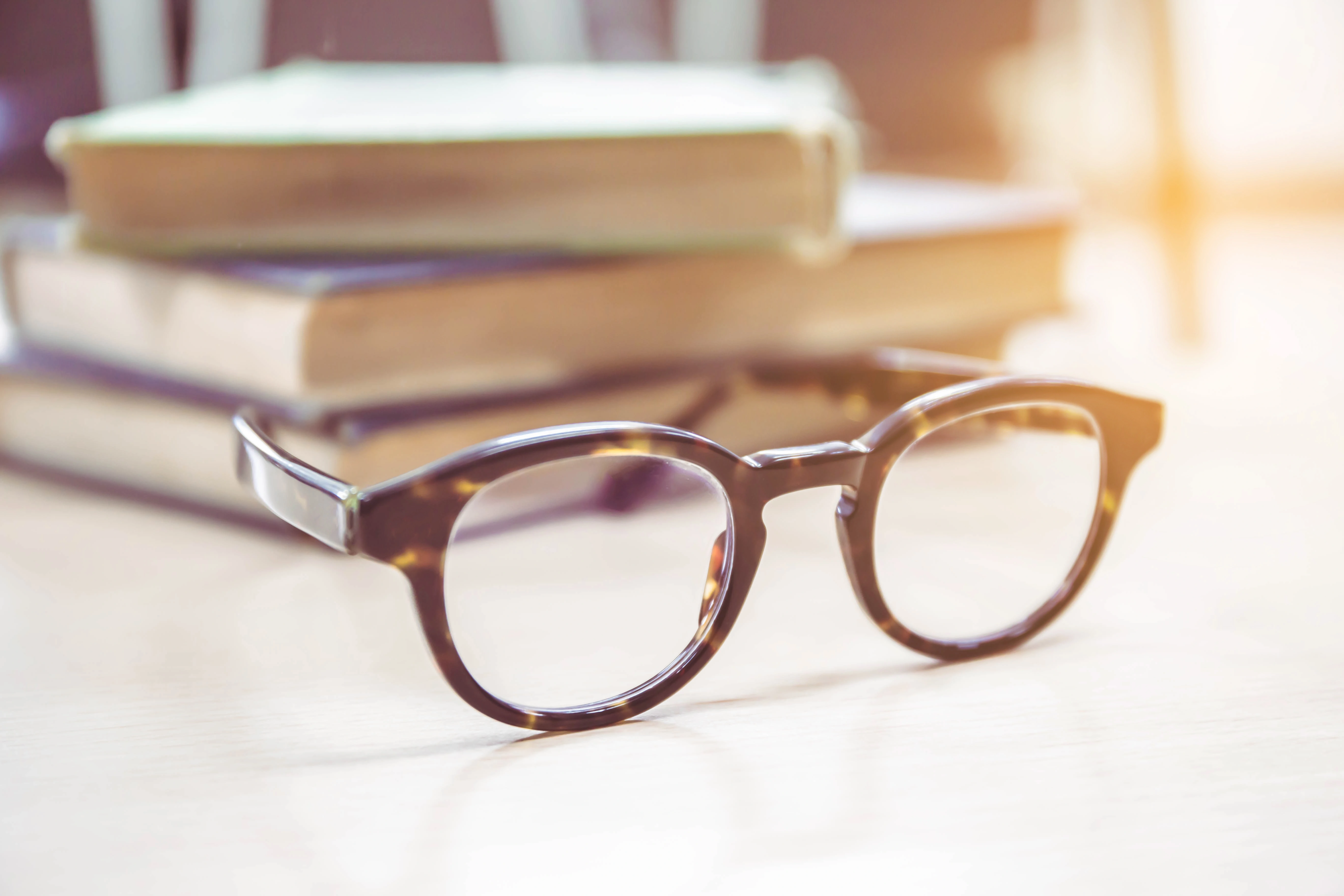 When buying reading glasses, lens materials can be a difficult choice, especially if you've never used them before. Therefore, this article will briefly introduce several types of lens for readers' reference.
Lens Materials
Although prescription eyeglasses are available in several different lens material options, there are two primary choices for non-prescription reading glasses(including plastic lenses and polycarbonate lenses).
Plastic Lenses
Plastic lenses are also called an acrylic lenses, they are one of the most frequently used prescriptions due to their comfort, durability, and impact resistance. Plastic lenses come in more colors and larger in size, making eyeglasses more universal. This lightweight material is also widely used in non-prescription reading glasses, which have remarkable optical properties and is best suited for light prescriptions or non-prescription.
Polycarbonate Lenses
These impact-resistant lenses are a great choice if wearers participate in sports, glasses can easily be broken. Polycarbonate lenses also have built-in UV protection. They are lighter and scratch-resistant than older plastic types.
Reading Glasses Lens Types and Uses
The bifocal reading glasses feature two viewing areas divided by a visible line. The larger area is used for distance observation, while the smaller area at the bottom is used for reading. This type of lens is best suited for those who often see objects from close to long distances.
Full magnified reading glasses lens
A full magnified lens has the magnification of your choice for the entire lens. This type of lens is usually worn by people who like to only wear their readers for work.
Blue-light blocking reading glasses lens
Blue-light blocking reading glasses can effectively block harmful blue lights from the digital screen with corresponding magnification as well as you can see clearly on the screen. The blue light blocking glasses alleviates visual fatigue and provide all-day comfort.
Reading sunglasses lens
Reading sunglasses sometimes refer to sun-readers, are readers with colored lenses to provide UV400 protections for man and woman which can perfectly for spending more time outdoor activities with UVA and UVB protection. Besides, reading sunglasses can match bifocal lenses or magnifying lens as wearers are needed.
Progressive multifocal reading glasses lens
The functional reading glasses also include progressive multifocal lenses. The top part is half-power magnification for near-distance activities. The middle part is a slightly reduced power magnification for working on computers, watching TV, etc. The bottom of the lens is full power magnification, which is used for close reading. These glasses for all requirements. Furthermore, it can match with sunglasses or blue-light blocking glasses.
High power reading glasses lens
High power reading glasses are suitable for those who may suffer from macular degeneration, low vision, or need greater magnification to solve serious vision problems. The magnification of the high-power reading glasses we choose is +4.00 to +7.00. Our high magnification can also be used for close work and hobbies.
By understanding all the options, as one of the major eyewear frame manufacturers and suppliers, we will find a perfect pair of reading glasses for you. After finding your reading degree, it is necessary to determine which lens material and lens type best meet your unique vision needs.