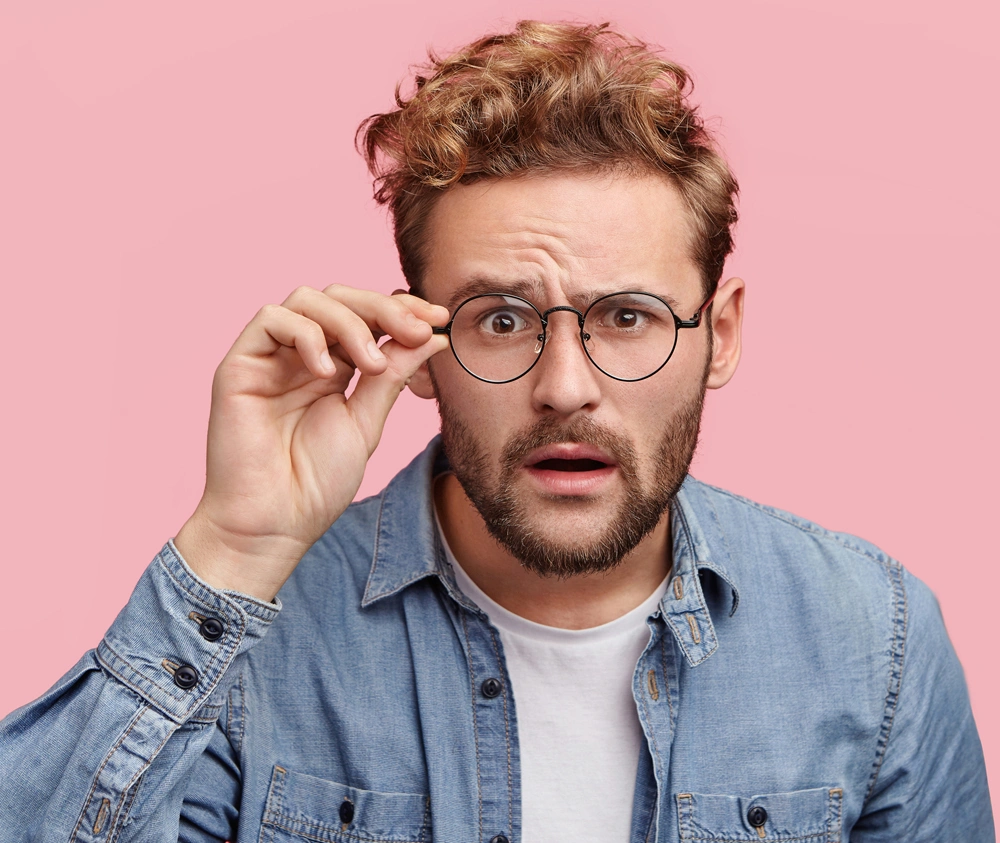 HOW TO PURCHASE READING GLASSES ONLINE
Nowadays, we can easily buy male or female reading glasses almost anywhere. Remember that just because reading glasses are cheap does not mean they are worth the money. Even though a pair only costs you the change you can take it out of your pocket.
Above all, if the price is cheap, you should upgrade as soon as possible instead of later. Besides, there is more scientific knowledge to help you choose the most suitable reading glasses for you. Next time you are going to buy high-quality reading glasses, please consider the following condition.
If you don't know where to start, take a reading glasses test first. What strength reading glasses do i need?- Are you confused whether you need to wear reading glasses?
Fortunately, you do not need to visit an optometrist to find the right reading glasses strength. Instead, you can perform a diopter test. This test is a simple and fast paper test that most reading glasses suppliers or pharmacies can offer.
By the way, you can also see the reading glasses eye chart, which you can print out at home to determine the strength of reading glasses you should order. To determine the degree of reading glasses which you should order, place the following eye chart on your monitor and read it from a distance of approximately 14 inches without eyeglasses. Here is the reading glasses eye chart you can offer.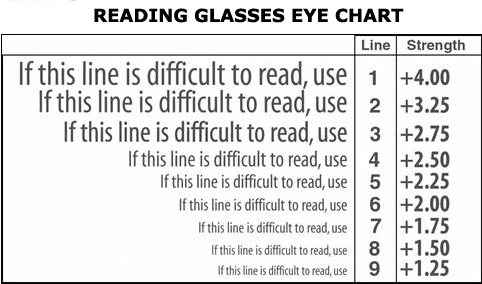 Before shopping online, trying on reading glasses in an optometrist's office or pharmacy is a wise way to find out which strength is befitting for you. You can even find our reading glasses in your local optician store, gift shop, or pharmacy! (This is a great way to try out our frames before buying.) Because all our readers have listed the sizes on the product page, knowing which size is most suitable and looks helpful to you. If you can get these online eye test for reading glasses from your ophthalmologist, you can shop online with confidence because they are perfect for you!
The easiest way to find affordable and durable reading glasses is by shopping online. Although you can buy reading glasses in any of the before-mentioned locations, you'll probably get the optimal deals online. If you are looking for beautiful reading glasses at a cheap price, our website can offer your different reading glasses and will give you the best recommendation! Classify by design, shape/style, color/pattern, and find exactly what you need!