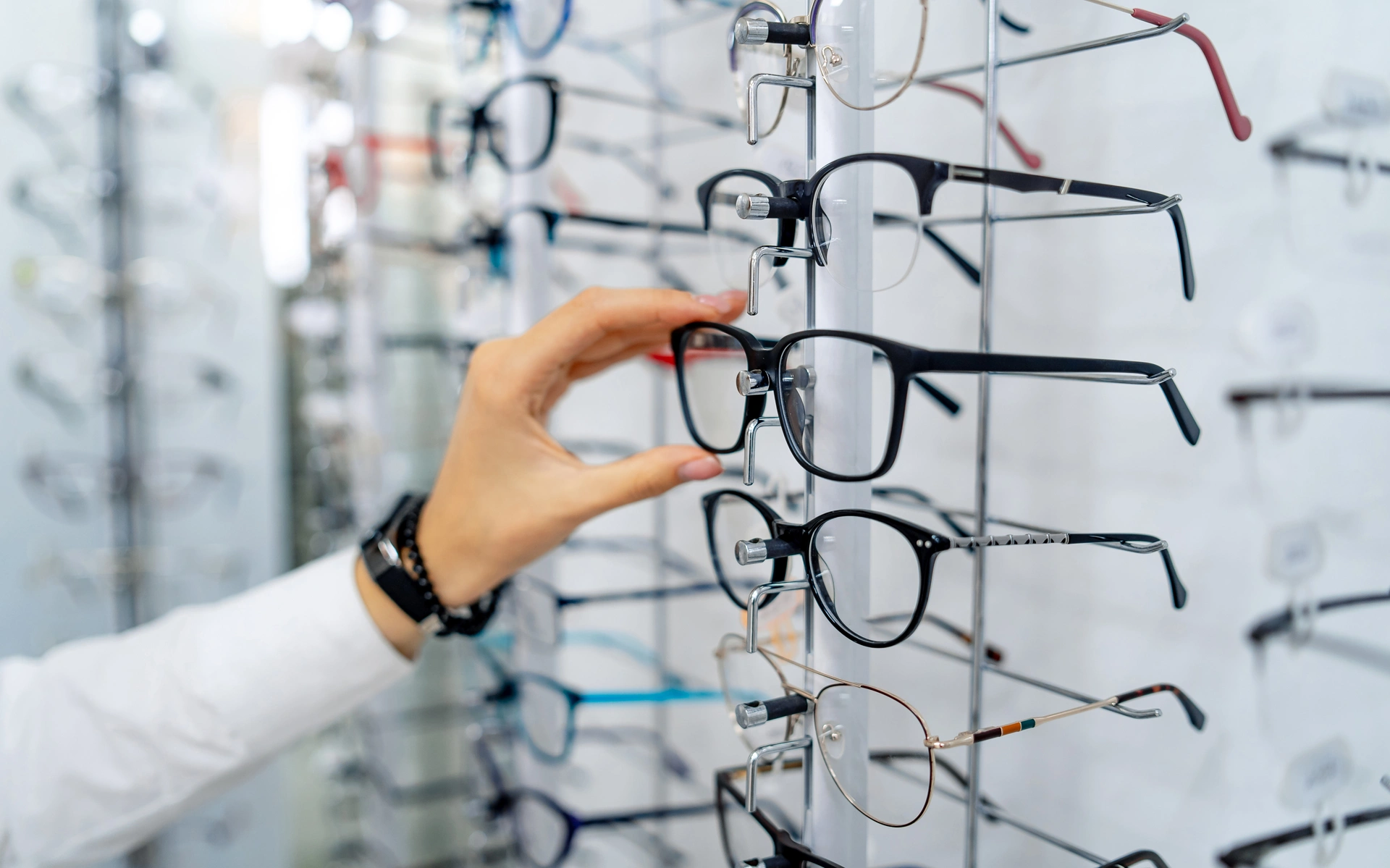 How should I choose the frame that suits me? What are the eyeglass frame materials? What's the difference? Although many people have a very long "eyeglasses age", they are still confused when they hear the words acetate frames, tungsten carbon eyeglasses, and titanium frames.
What are the main eyeglasses materials of the frame for easy selection of materials?
Plastic frame: Most widely used frames in the eyewear industry
Mostly mass production of injection molding, suitable for users who like plastic frames and have a limited budget. Besides, the plastic frames include ZYL, Propionate, and nylon materials.
Product features: high selective, durable and cheap price
Acetate frames: Treasure-grade material in the eyewear industry
Scientific name cellulose acetate, high raw material cost, strict production process requirements. Because their appearance is very similar to plastic frames, so they are often mixed with plastic material.
Product features: strong texture, rich color and luster, warm touch, anti-allergic, corrosion resistance
TR frames: known as super-elastic memory resin
From the previous TR90 and the current TR100, they can still return to the original shape after extreme bending, which can effectively prevent the frame from breaking and protect the face from damage.
Product features: light texture, more relaxed and comfortable to wear, suitable for impact exercise like ball activities
Note: During maintenance, do not wipe with solvents such as alcohol!!!
Tungsten carbon: high-tech materials in recent years
Widely used in medical, electronic appliances, aviation, and other fields.
Material characteristics: soft and not easy to break, the frame will not peel off when sweating
Metal: the new favorite eyewear material of current fashion
The metal frame materials used to make spectacle frames are divided into three categories: copper alloys, nickel alloys, and precious metals. Stainless steel frames are the widest frames in metal frames. It is lightweight, strong, durable, flexible, and corrosion-resistant. They also can be produced in matte or polished finishes. Suitable for users who like fashion or retro style or emphasize personal taste.
Material characteristics: high strength, strong plasticity, fashionable and avant-garde
Pure titanium: a noble material in the eyewear industry
Titanium is one of the materials in the fields of aviation, nuclear power generation, etc. Titanium eyeglasses frames are 48% lighter than the general metal frames. It belongs to the advanced frame, and the price is more expensive. Lightweight (about half the weight of copper and nickel), higher strength and toughness than stainless steel or special steel (three times stronger than aluminum, twice stronger than iron), corrosion resistance (comparable to platinum and gold), physical properties (anti-allergic and carcinogenicity). Suitable for users who value material texture, functionality, ease of wearing, and health.
Material characteristics: flexible and light, non-fading, exquisite and slender design
Each frame material has its advantages and style characteristics. To suit various occasions in your life, please consider buying more than one pair of frames and choose a different frame material for each pair of eyeglasses.
For example, you may need a conservative-style frame made of durable, lightweight stainless steel frames to work. But on the weekends, you may want something with more colors or styles, such as laminated color acetate frames, or modern combination frames with the classic retro look. Consider selecting more than one pair of eyeglasses and match the frames according to your personality and lifestyle.