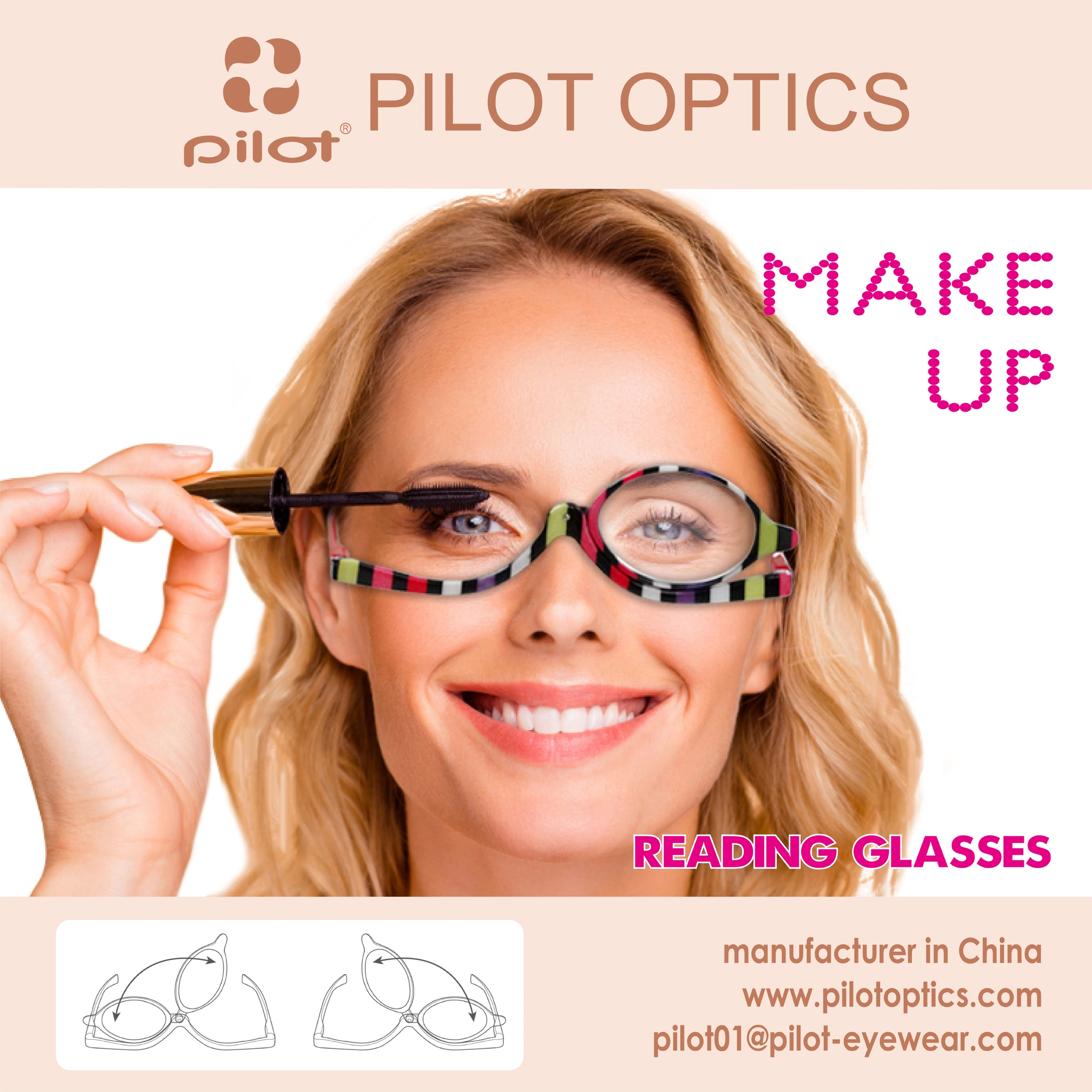 What are makeup readers?
What are makeup readers and how to use them? In this article, we will present you the feature of makeup reading glasses and help you understand better.
Makeup readers have different functions. For instance, they are very suitable for perfect makeup, browsing the Internet, reading books, and completing daily tasks.
However, when it comes to makeup, lots of women will say that they rely on magnifying makeup instead of reading glasses. Understandably, standard reading glasses will obstruct your vision.
Makeup mirrors are ideal for applying makeup at home, but what should you makeup on traveling or in the office? We recommend that you choose a pair of makeup reading glasses. You are interested, eyeglasses specially designed for makeup!
How to Use Makeup Reading glasses?
You'll meet several different designs when buying makeup reading glasses. A common design for a pair of makeup reading glasses s is a frame with a switchable lens so which allows you to see clearly when you are applying makeup. When using this design simply rotate the lens to the other eye without makeup.
Like traditional reading glasses, makeup reading glasses are designed to improve the customer's quality of life. When you are selecting the most suitable makeup readers, it is very important to find a makeup frame that suits you.
The advantage of Makeup Reading glasses
1. Makeup reading glasses with the switchable lens to avoid any uneven makeup.
2. They remove the trouble of wearing ponderous eyeglasses which cannot well makeup. Therefore, there is no slippage of eyeliner or mascara mistakes.
3. Their switchable lens is designed in a variety of colors to provide clean and perfect eye makeup for the other eye.
4. Makeup reading glasses come in special eyeglass cases or pouches which are lightweight and are perfect to pack on the go.
5. Stop blindly applying makeup and expect for next better.
PS: Pls take off the glasses and then switch the lens left and right to avoid damaging the makeup during the rotation.
Determining Your Power for a Makeup Reader
It is crucial to take into account that the standard reading distance is 12-18 inches. The distance between you and the mirror affects the power of makeup readers. Choosing the right distance is key.
Haven't you bought reading glasses? You can easily pick your reading glasses power by browsing our website.
SHOP PILOT OPTICS EYEWEAR ONLINE FOR HIGH-QUALITY MAKEUP READING GLASSES
If you are looking for makeup reading glasses, check out our best-selling colorful makeup reader. We also provide black, rose, brown, leopard combinations! Browse www.pilotoptics.com and purchase our designer reading glasses without the designer price tag.