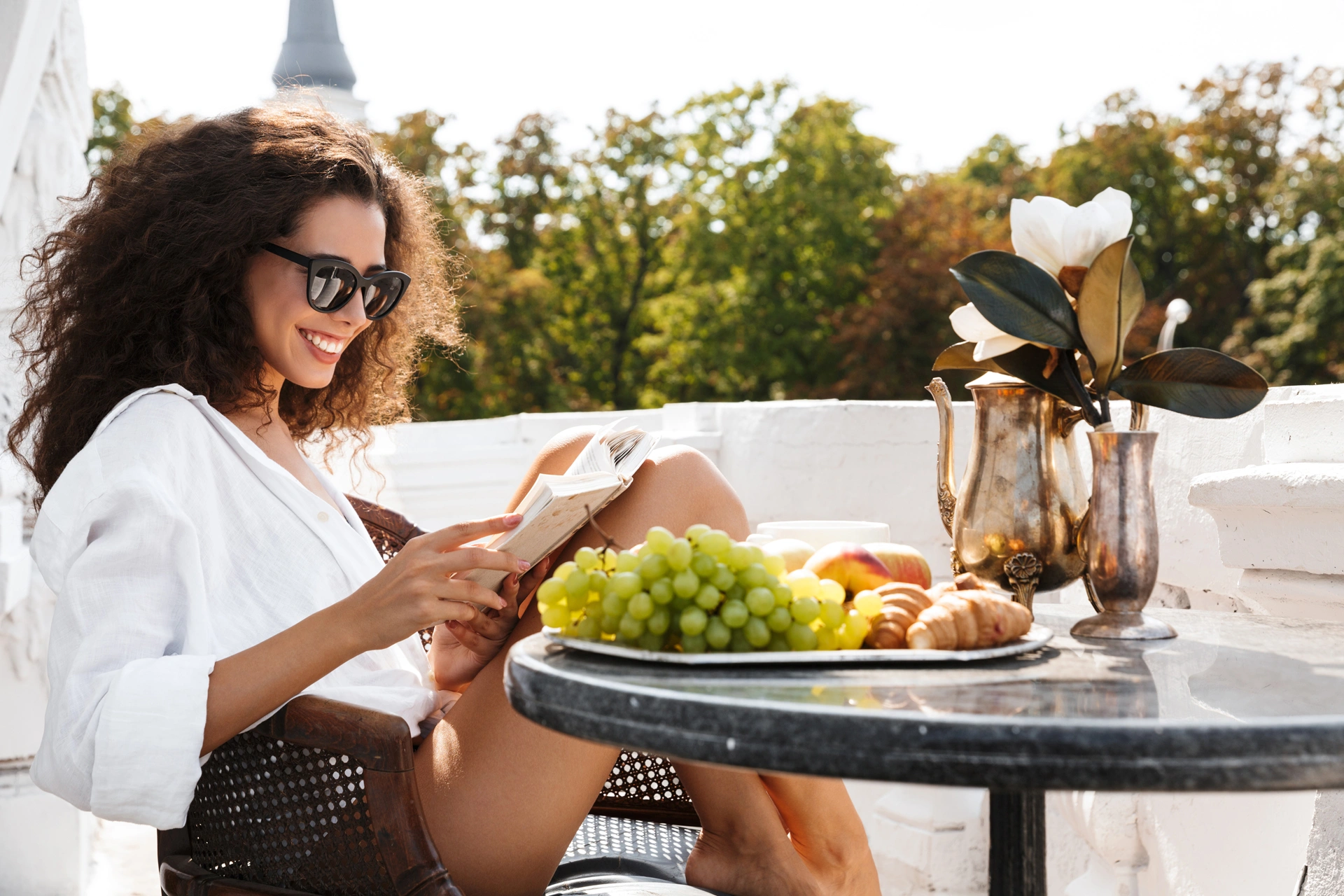 Why Use Reading Sunglasses?
Sunglasses with a reader's prescription are the optimum way to minimize the adverse impact of long-term reading in the sun. Wearing reading sunglasses can not only alleviate the pressure on the eyes caused by age-related presbyopia and hyperopia but also lessen the harm to the eyes caused by the sun's harmful ultraviolet rays. Reading glasses and reading sunglasses can aid in the prevention of squinting and wrinkles occurring. In addition to these benefits, the reading sunglasses can also add a new style to your appearance.
Reading sunglasses come in all kinds of shapes, colors, and sizes, and are suitable for both men and women. What's more, the reading sunglasses accomplish more, adding magnification and presenting you that exquisite look. If you are hesitant to purchase reading sunglasses, the following benefits should adjust your perspective.
The Benefits of reading sunglasses/sun readers
1. Reading sunglasses enhance reading and close-up vision.
Losing near vision is baffling, particularly when reading small words on our computers or mobile phones. The vast majority begin to notice presbyopia problems when they are close to 40 years old. When this occurs, it implies that your eye muscles are starting to get flabby. At this moment, you may find it hard to read smaller words, which may worsen with age.
Reading sunglasses can assist you to restore your vision and enhance your capacity to zero in on small objects and close-up text while you are outside. The reading sunglasses offer the essential magnification to appear to be more clear and simple. You can store them in a nearby drawer at any time or carry them with you for convenient use.
2. Reading sunglasses are easy to buy in various ways.
You can generally buy a pair of normal reading sunglasses from nearby optical shops at any time. Or, you can shop from online stores to buy higher quality and various style reading sunglasses.
Best of all, you needn't bother with a solution from an ophthalmologist. You try them, and if you feel comfortable, purchase them and use them.
The diopter (D) range of reading sunglasses is generally from +1.00 to +4.00. Therefore, you should try your best (D) before purchasing. Through the link, you can understand what power is suitable for you.
3. Reading sunglasses are reasonably priced and readily available.
Reading sunglasses are on the shelves of almost all pharmacies, discount stores, and supermarkets. With this supply, you can get them at a more affordable price than medical prescription shops. You can buy them on your daily shopping trip.
Reading sunglasses can also be purchased from online stores especially in those large e-shopping sites, Amazon and Walmart, and so on. Although you don't have the opportunity to wear it before buying, you have the opportunity to read the different designs and colors carefully and freely. Buying online also means that the goods you buy can be delivered to your door, thus saving time.
4. Reading sunglasses are functional and diverse.
Reading sunglasses accomplish more than assist with reading books. They help us see more clearly other objects. If you are not interested in reading, you can always use reading sunglasses for other purposes. Perhaps you need to check the current time on your watch while running or driving, however, your presbyopia denies you the joy.
Encountering the mentioned situation, reading glasses use materials that can diminish the impact of blue light on digital screens. You can get them to help you avoid lasting PC vision disorder, blurred vision, and headaches. The blue light effect may also upset your sleep mode. Therefore, for those people who wear reading glasses, you can benefit not only from reading ability. Reading glasses are more multipurpose than we think.