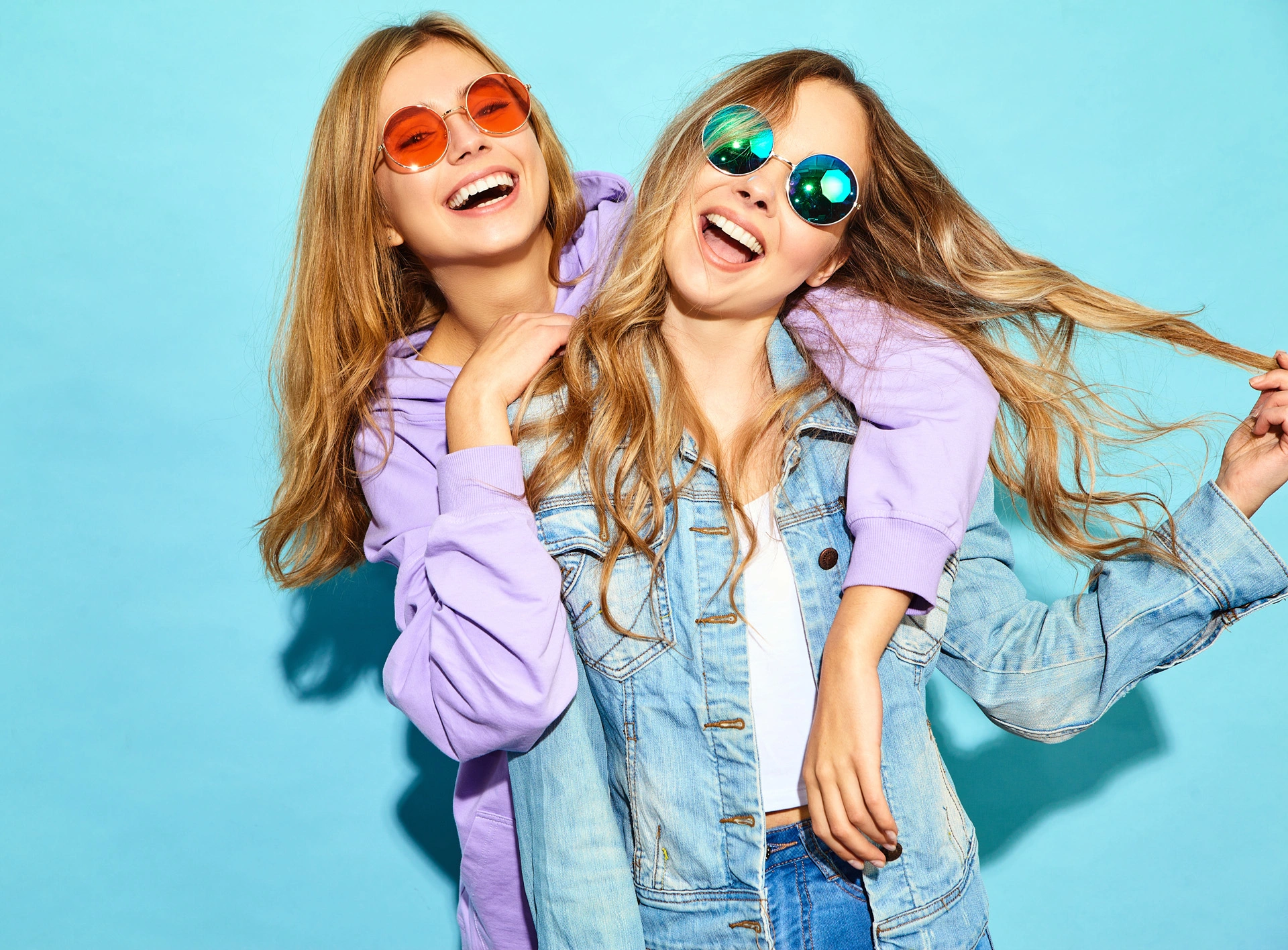 With the advent of summer, the sun has become violent. The sunglasses not only can block the sun and protect their eyes but also increase their fashion. People with myopia can also wear fashionable sunglasses, but how should they choose? Here is some information about myopia sunglasses.
What are prescription sunglasses?
Prescription sunglasses are derived from the earlier dinted lens, which is processed and dyed by putting resin lenses in a dyeing solution at 80-90°C. The advantage of the dinted lens is that it is convenient and beautiful to wear with different many styles, and the color of the lens can be selected. The disadvantage is that the dinted lens generally needs to be customized and cannot be taken immediately. At the same time, there are certain requirements for the degree of myopia and the curvature of the sunglasses.
With the development of technology, now prescription sunglasses have overcome the limitations of early dinted lenses. Although it still needs to be customized, the degree and base curve requirements have changed a lot, and polarized prescription sunglasses have also been developed. Prescription sunglasses are very similar in appearance to ordinary sunglasses, functional and fashionable, which are suitable for travel activities.
4 Things You Should Know About Prescription Sunglasses:
1. The frame of prescription sunglasses should be small
It is necessary to choose two sunglasses with a smaller polarizer lens so that the prescription sunglasses are more beautiful and lighter. Prescription aviator sunglasses or prescription wraparound sunglasses usually are the best choice. One is to prevent myopia and to prevent ultraviolet rays. On the other hand, it must also be comfortable to wear. Whether it is comfortable to wear is closely related to the weight of prescription sunglasses.
2. The end piece of prescription sunglasses are best screw-locked
Generally, prescription sunglasses are made of original frames, however, the myopia effect made is not good, because when the lens is put into the sunglasses frame, it will occur prism degree. It is prone to dizziness and vomiting when wearing it. It is best to choose the polarized sunglasses that end piece is locked by the screw when choosing polarized prescription sunglasses.
3. The material of the sunglasses is preferably TR or metal material
For example, the color of TR sunglasses is relatively bright and fashionable, which makes the outfits more versatile. The polarized lenses of myopia sunglasses made of this material will be more beautiful and comfortable to wear.
4. Prescription sunglasses that are too curved are not considered
Many prescription sunglasses have a relatively large curvature, and such polarized sunglasses are also unsightly. Because the lenses are thicker, which easier lead to feel dizzy when worn.
Prescription sunglasses are based on your myopia degree so that you can see more clearly for vision. It can also protect your eyes from direct sunlight which is suitable for outdoor work and play.