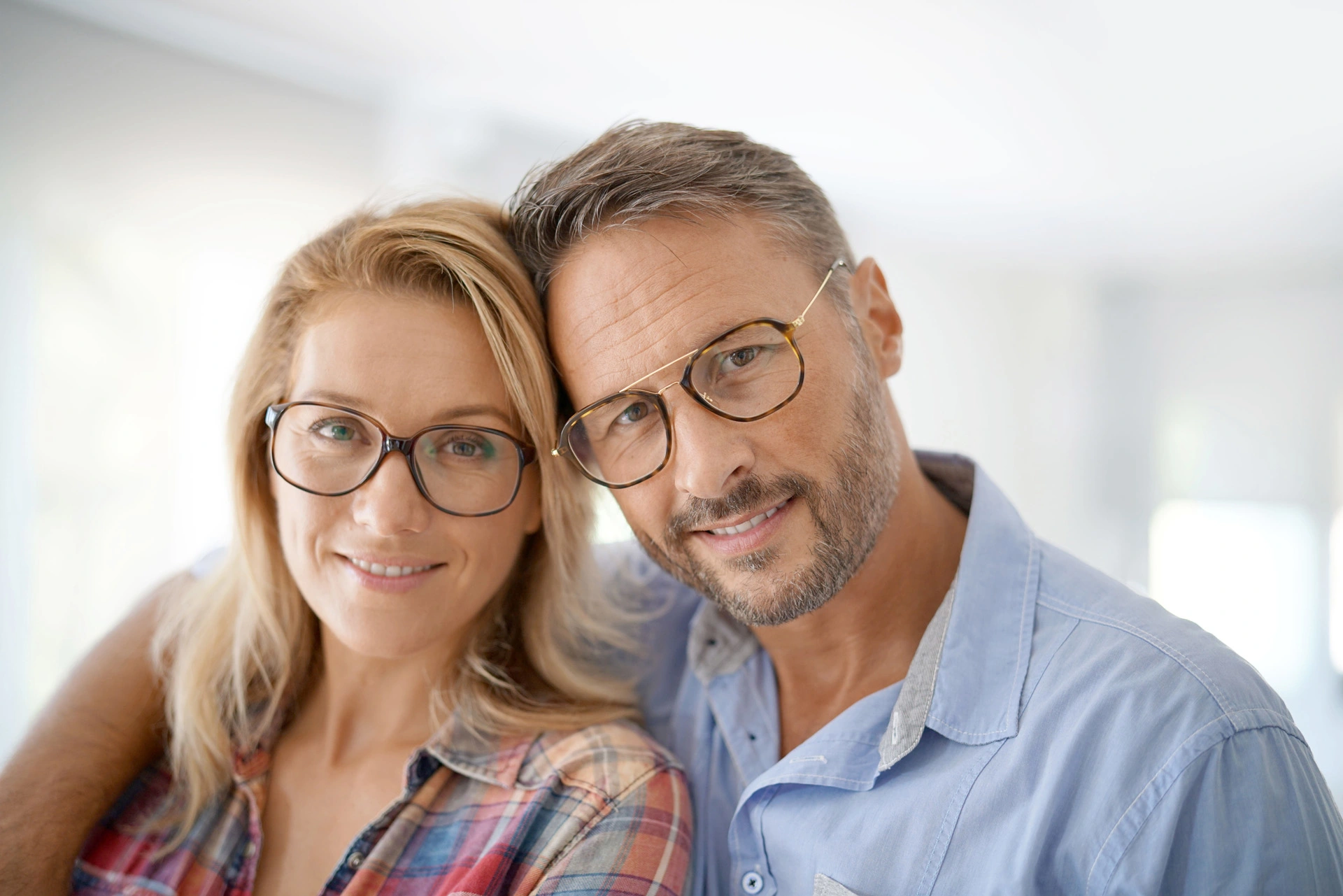 Want to know whether eyewear can make you look younger? of course, they can get a model very good got-up face! After all, on the verge of retirement doesn't mean that you couldn't look elegant and fashionable. People in their age 40s are trying different plastic surgeries and accessories to lower their age nowadays.
And in any case, all of us will do need glasses over 60 years old, so why can't we become super fashionable and prepossessing?
Let's be happy at first because, in terms of eyeglasses, there are various styles of reading glasses suitable for the elderly for you to choose from.
Today in this article, as a professional manufacturer and supplier of eyewear in China, we are here to be your friends with all such reading glasses for the seniors. Let us understand eyewear better.
What Eyeglass Frames Make You Look Younger?
6 GLASSES THAT MAKE YOU LOOK YOUNGER
First of all, black is considered the most matching color.
No matter what age you are, or no matter what styles of clothes you wear, or no matter what color your hair is, even whether you are preparing for a party or a formal occasion. Black eyeglasses are the best. They can be the formal glasses or casual glasses.
Most importantly, they are one of the most common reading glasses worn by gray-haired people. Black frames are one of the best glasses to wear for grey hair.
You don't need to dye your hair anymore because it will make you look old. You can wear a pair of black reading glasses to set off your gray hair and make it the style that young people want to possess.
These eyeglasses are very suitable for elderly people because they can help you hide facial signs that can deprive you of age. These frames focus people's attention on your beautiful eyes, rather than the surrounding burdens or wrinkles. Besides, oversized frames are always a new trend in the past few years.
Seeing old souls wearing oversized frames gives young people a reason to smile and prepare for competition with adults.
Fortunately, the oversized glasses come in different shapes. If your face is round, choose a square or aviator frame. If your chin is well-defined and your face has sharp edges and corners (such as a square or diamond-cut), you can choose round oversized glasses. If your face is oval, all styles are suitable for you.
When choosing a color, make sure it matches the color of your hair. These oversized reading glasses are very suitable for seniors because they can help you hide facial signs and age.
Cat eyes shapes give people a feminine feel, enabling them to add youthful elements to every woman. Men also try cat eyes in current trends. Cat eyes shapes are modern glasses styles.There is no doubt that cat-eye reading glasses can highlight senior's cheekbones. the cat eye eyeglasses look flawless to people with chubby cheeks.
If you are not interested in cat-eye glasses, please go to this article and we will introduce you to 50-60-70-year-old men's glasses frames. In any case, just make sure to choose the correct color.
Choose a color that also suits your hair color and skin tone. For instance, if you have a warm skin tone, you can choose purple or red reading glasses. People with colder skin can match blue and silver reading glasses.
Read on to learn more about why blue reading glasses suit better with grey hair.
Blue reading glasses are the best eyewear for gray hair. Therefore, if your old hair turns white, please don't be embarrassed about it. It's time to show off it with cool light-colored glasses. The rims and temples of the eyeglasses are blue, which complements the gray.
Whether you are a man or a woman, blue will suit you. What's more, it goes well with many clothes and can also be found in any style of eyeglasses.
Woman, you can try the blue cat's eye to attract attention and radiate to the point where others will feel right at your sole contact. Men with gray beards will also find blue-colored eyeglasses with rectangular shapes that can be paired with anything.
One difference between old people and young people is that most old people wear reading glasses and old-fashioned clothing so that they look bored. If you feel comfortable, there is nothing wrong with it.
However, if you want to look younger and fashionable, the bold-looking frames will add to your interest.
Choose different shapes of reading glasses for the elderly. The normal rectangular or rimless eyeglasses are not the fashionable choices.

Choose colors like red, green, gold, and silver that will make you stand out.
Now you may be wondering why we recommend that you wear round frames. Don't they think this traditional and popular shape is boring? This is the magic of the round reading glasses. The round glasses never break away from the fashion circle, which makes them suitable for everyone of any age.
Most importantly, round glasses are favored by the elderly because of their amazing shapes. After all, it can help people focus on the eyes instead of the receding hairline. Like any other types of frames in the list, when choosing the color of the glasses, you must match your skin color and hair color.
Looking for reading glasses suitable for more than 60 men and women? The round glasses are our first choice.
Today's glasses are more interesting than in the past. Reading glasses not only help you see or protect your eyes, but are also accessories. Using different eyeglasses each time can help you maintain a fresh look while staying young. Therefore, treat yourself in a style that suits you, look younger, and enjoy your pleasure.